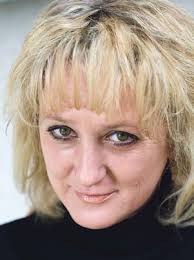 To je ta oktober. Mesec, ki daje in jemlje. Dal in vzel je Teo, prijateljico, pesnico in podpornico ŽPZ Kombinat. Seveda je bil (naključno zacopran) oktober, ko sem pred desetimi leti Tei poslala prošnjo: "Čajčkova, bi ti prepesnila eno lepo protestno pesem Bread and Roses, babe bi ble super navdušene." Odpisala je: "Dej mi jo samo prevedi. Potem pa jst premečem besede." In jih je premetala, rodila se je Kruh in vrtnice in babe smo bile navdušene. Ta pesem, ki nikoli ni zares izginila iz reperoarja, si je vmes vzela malo pavze in se kasneje v novi preobleki spet pojavila. Zapojemo jo v angleščini in slovenščini, zadnja kitica je Teina.
Strašno je bila ponosna na nas, na Kombinat, naše pesmi si je predvajala v službi, ko je na številko 112 sprejemala klice o nesrečah, smrtih, pretepih. Ker so jo bodrile, je rekla, medtem, ko je ona bodrila druge.
Tea bi bila rahlo besna, če bi se ta zapis končal kot dolgo žalobno poslovilo, zato ga bom zaključila. Naj njene pesmi ostajajo prelep spomin nanjo, na njeno radovedno in igrivo dušo. Hvala za prijateljstvo, za kruh in vrtnice.
Se vidimo.
Nataša
—
In me smo tukaj z vami, up nosimo v dlaneh,
se dvigamo kot ženske in kot ogenj v očeh!
Zdaj pojemo v slogi, smo kot jasni glas žanjic,
milina, dih, lepota: kruha in vrtnic, kruha in vrtnic!
Vir slike: Posavski zbornik.